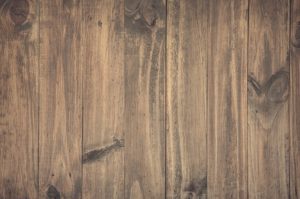 Impressing your visitors isn't always the
easiest goal to achieve. Hosting a summer party can be a
stressful experience, mainly because it's natural to worry about how the
elements of our home will look to someone else. Oak flooring can make a great
first impression, though. Here's a look at how oak flooring can help make you
feel more comfortable inside your own home.
It's Beautiful
First of all, take a minute to appreciate how
gorgeous oak flooring can be. One of the reasons that this
type of flooring is so popular is because it echoes the natural spaces that can
bring a new sense of character into your home and make it even more
sophisticated than it was before. The warmth and texture of this wood are
highly valued. Also, it's worth noting that several different shades remain
popular. For instance, European white oak is a popular choice, but it's not the
only one.
It's Low Maintenance
Everyone has a busy schedule. That's an unfortunate fact of life. Something no one wants to think about a tiring workweek is what needs to be done to keep the oak flooring as pretty as the day it was first installed. But homeowners don't need to be anxious, because this wood is surprisingly low-maintenance. You won't have to worry about moisture damage, but if it does happen, then hardwood flooring experts you can trust aren't far away.
Elegant Looks
Another reason to consider oak floors for your
home is how elegant they look once they are ready to go. Elegant floors can
calm you down, which is important given how stressful everyday life can be. You
might not enjoy chalky finishes on other surfaces, but in this case, it adds to
the appeal instead of taking away from it.
Festool Tools are Now Available from Jason Brown Wood Floors!
For over 90 years, Festool has been crafting quality
tools for all types of jobs, and those fantastic products are now available
from Jason Brown Wood Floors! Each week, we will feature a different product on
our blog so that you can learn more about them too!
When you're making cuts, you need
them to stay straight. No matter what material you're cutting through,
Festool's guide systems and saw accessories will help you make straight, clean
cuts every single time.
Hardwood Flooring Installation
and Maintenance from Jason Brown Wood Floors
At Jason Brown Wood Floors, our commitment to quality installation is clear in all that we do, which is why our customers consistently rate us as one of the top contractors in the region. We have been awarded Baltimore Magazine's Best of Baltimore Award 4 times and have been proudly serving the Baltimore Area for over 16 years. If you're ready to speak with someone about your hardwood flooring project, we want to hear from you! Contact us at 410-668-9131 or send us a message.