When you need to take care of your hardwood floors, you want to be sure that you don't add to the damage. Thinking of every possible problem and finding ways to avoid them or prevent them is your best bet. But in some cases, you might be a little short on ideas for how to take care of your hardwood floors. Here is some more information for you.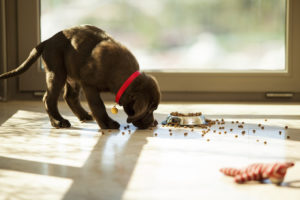 Finding the Right Vacuum
Finding the right vacuum is extremely important. Without it, you won't be able to fully get rid of everything that could stain your floors. After all, there is only so much you can pull up by hand. With the vacuum, you can deal with any dust that are hiding in the gaps between the floorboards. Otherwise, it would be almost impossible to clean up this dust.
Avoiding Too Much Product
You'll need to select the right cleaning products for your hardwood floors – restoring the shine is a different project than cleaning up the mess left behind by a pet or child. It's easy to assume that tougher stains require more product to lift. The exact opposite is true, because less of the product can still make a noticeable difference. Sweeping and vacuuming can help more than you think.
Moving Furniture Carefully
Moving the furniture around in your home can be backbreaking work. You have to be smart about it. It's even more important when you need to move furniture around on your hardwood floors. Don't push, pull, or drag – find ways to pick up heavy furniture instead. If you don't, then you'll end up spending more money on rugs to hide dings, dents, and scratches.
Festool Tools are Now Available from Jason Brown Wood Floors!
For over 90 years, Festool has been crafting quality tools for all types of jobs, and those fantastic products are now available from Jason Brown Wood Floors! Each week, we will feature a different product on our blog so that you can learn more about them too!
When you're making cuts, you need them to stay straight. No matter what material you're cutting through, Festool's guide systems and saw accessories will help you make straight, clean cuts every single time.
Hardwood Flooring Installation and Maintenance from Jason Brown Wood Floors
At Jason Brown Wood Floors, our commitment to quality installation is clear in all that we do, which is why our customers consistently rate us as one of the top contractors in the region. We have been awarded Baltimore Magazine's Best of Baltimore Award 4 times and have been proudly serving the Baltimore Area for over 16 years. If you're ready to speak with someone about your hardwood flooring project, we want to hear from you! Contact us at 410-668-9131 or send us a message here.