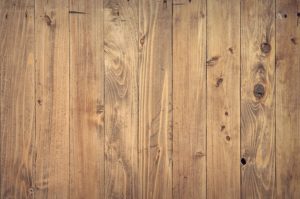 Adding wooden flooring to your home is a great
way to improve your value and wow-factor. Whether your wood floors are new
or better yet, original to an old house, they can create a lot of noise to go
with their good looks. From creaks to the clamoring of children and pets, the
noises of wood floors can vary. Fortunately, there are
plenty of ways to decrease the sounds once you've identified its source.
Creaky Floorboards
In older wood flooring and even newer ones,
you may find that creaking occurs. While this may be great for knowing when
someone is sneaking around the house, it is quite annoying. Squeaking floors
often happen because the floorboards have shifted and are now rubbing against
each other or their nails causing noise. Usually, this is a sign that the floor
needs to be worked on, but the fix is relatively quick. In most cases, a
professional can fix the floor with a few new nails and a metal squeak ender or a
wood shim. If you have yet to install your floors and want to eliminate noise
and the potential for future sounds, make sure to add a thick underlayment of
soundproofing material as the cushion and thickness will help prevent squeaking
and noise penetration.
Foot Traffic
If running feet are your problem, your
solution is a little more straightforward. Adding hallway runner rugs is a
great way to decrease the noise from children and pets alike. If you don't have
a shoe-free home, now is the perfect time to start enforcing a shoe-less
policy. Not only will it ensure there is less noise from thumping feet, but
your home will be cleaner too.
Ambient Noise
Last but not least, because of its hard
material, wood tends to allow noises to reverberate and echo. This can make
even small sounds all the more noticeable. To help eliminate this you'll need
to add plenty of sound absorbing materials to your home. Long curtains in heavy
fabrics, thick rugs, and upholstered furniture are all items that will help
reduce the sound. If you have high ceilings, false beams are a great way to
help reduce noise as they prevent the potential for echoing.
Festool Tools are Now Available from
Jason Brown Wood Floors!
For over 90
years, Festool has been crafting quality tools for all
types of jobs, and those fantastic products are now available from Jason Brown
Wood Floors! Each week, we will feature a different product on our blog so that
you can learn more about them too!
When you're making
cuts, you need them to stay straight. No matter what material you're cutting
through, Festool's guide systems and saw accessories will help you make
straight, clean cuts every single time.
Hardwood Flooring Installation
and Maintenance from Jason Brown Wood Floors
At Jason Brown Wood Floors, our commitment to
quality installation is clear in all that we do, which is why our customers
consistently rate us as one of the top contractors in the region. We have been
awarded Baltimore Magazine's Best of Baltimore Award 4 times and have been
proudly serving the Baltimore Area for over 16 years. If you're ready to speak
with someone about your hardwood flooring project, we want to hear from you!
Contact us at 410-668-9131 or send us a message here.
Keep up with us on Facebook, Twitter,
Pinterest,
Houzz, and YouTube and check out our blog for more news
and information!