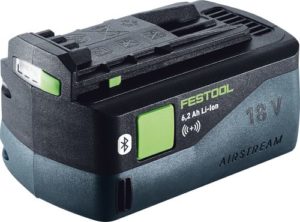 Whether you are inspired by
watching home improvement shows or you are in need of professional expertise, doing
the best job requires the best tools. That's why you should consider Festool
tools, which are proudly offered by Jason Brown Wood Floors. Read on to learn
more about Festool's line of batteries and chargers.
Accessories for Battery Packs
Let's start with a look at the
accessories for battery packs. If you have BPC battery packs on hand, then you
will want to be sure that you get as many as possible. We offer the Festool
Rubber Bumper GR-BPC 15/18. This item works with all BPC 15/18 battery packs.
It is also designed for the battery packs belonging to the BPC series in
general. If you need replacement battery packs, then you don't need to worry
about it. That's because these packs provide replacement frames for the PDC
18/4, BHC 18, and DWC 18-4500.
Li-ion Battery Packs
Depending on the type of battery
packs you need for this category, you have three options. One is the 10.8 V; another
is the 15 V Li-ion battery pack; and the third is the 18 V Li-ion battery pack.
Choose the voltage that fits what you need it to do.
Li-ion Chargers
No matter what Li-ion batteries you
have, you will need to ensure that they stay charged in between uses. This will
cut down on how much effort and frustration you will need to deal with when
using the Li-ion battery packs. Whether they are a SCA 8 or TCL 6 model, the
rapid chargers should help you get back to work.
NiMh Battery Packs
Lastly, consider the benefits of
the NiMh battery packs. The BPS 15,6 S NiCd 2.4 Ah will help you get your
project done as well. That's because it is a replacement battery for the
cordless drill that you can use to help put
nails or screws in – it just depends on the model of drill you need to use.
This battery pack is compatible with T 15+3 and TDK 15, 6.
Festool Tools are Now Available from Jason Brown Wood Floors!
For over 90
years, Festool has been crafting quality tools for all types of jobs, and
those fantastic products are now available from Jason Brown Wood Floors! Each
week, we will feature a different product on our blog so that you can learn
more about them too!
Festool has all of the battery and charging
technologies that you might need. Whether you need a new battery for your drill
or you're not sure what accessories you need for it, we can help you out.
Sometimes you need the right abrasive tools for the next project you want to tackle. Not to worry, because
we offer those products as well!
Starting Monday, April 1, 2019 we will have
the MW1000 Mobile Workshop and many other new choices available for purchase at
our conveniently located Belair, Maryland showroom. Come and see us today!
Hardwood Flooring Installation and Maintenance from Jason Brown Wood Floors
At Jason Brown Wood Floors, our commitment to
quality installation is clear in all that we do, which is why our customers
consistently rate us as one of the top contractors in the region. We have been
awarded Baltimore Magazine's Best of Baltimore Award 4 times and have been
proudly serving the Baltimore Area for over 16 years. If you're ready to speak
with someone about your hardwood flooring project, we want to hear from you!
Contact us at 410-668-9131 or send us a message here.
Keep up with us
on Facebook, Twitter, Pinterest, Houzz, and YouTube and check out our blog for more news and information!