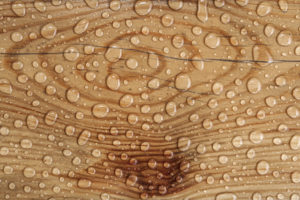 Water is the mortal enemy of your hardwood flooring. Since
wood is a naturally porous material, water and moisture can seep in and cause
all kinds of problems. Water damage can completely ruin that gorgeous hardwood
of yours, so you must be vigilant in preventing it! Here is some more
information about preventing water damage in your hardwood flooring.
Prevention Now Means Fewer Costly Repairs Later On
The purpose of the finish on your hardwood flooring is to protect
it from all types of damage, such as water and dirt. Even the most durable
floor finishes aren't totally waterproof, but maintaining your finish is the
best way to keep water off the wood. Use rugs to protect the finish in high
traffic areas. You should also make sure you're cleaning your hardwood regularly
with a hardwood flooring cleaner, such as Bona, and microfiber mop. You can
find Bona hardwood floor cleaning products right here at Jason Brown Wood
Floors!
Identifying Water Damage
Water damage in hardwood flooring happens over time. That's
why all spills should be cleaned up immediately after they happen. The longer
the water sits on the wood, the more damaged it gets. Cupping and crowning of
the planks are two of the earliest signs. You may also notice a small hump as
the water is absorbed into the wood. Another sign of water damage is dark
staining around the edges of the planks, but this typically only occurs when
there is a consistent source of water.
Festool Tools are Now Available from Jason Brown Wood Floors!
For over 90 years, Festool has
been crafting quality tools for all types of jobs, and those fantastic products
are now available from Jason Brown Wood Floors! Each week, we will feature a
different product on our blog so that you can learn more about them too!
When you're working on home remodeling projects, there can
be a lot of dust. Whether you're cutting hardwood, drywall, or something else,
you don't want all that dust swirling around your home. That's where Festool's
line of dust extractors can help! They are even equipped with HEPA filters that
will help to clean the air as it goes through the machine!
Hardwood Flooring Installation and Maintenance from Jason Brown Wood Floors
At Jason Brown Wood Floors, our commitment to quality
installation is clear in all that we do, which is why our customers
consistently rate us as one of the top contractors in the region. We have been
awarded Baltimore Magazine's Best of Baltimore Award 4 times and have been
proudly serving the Baltimore Area for over 16 years. If you're ready to speak
with someone about your hardwood flooring project, we want to hear from you!
Contact us at 410-668-9131 or send us a message here.
Keep up with us on Facebook, Twitter, Google+, Pinterest, Houzz,
and YouTube and
check out our blog for more news and information!