Putting a new floor in your basement can be a tremendous task. But what if you have an unfinished basement? Believe it or not, you have more options than you might think. Here is some advice for when you want to put hardwood floors in your basement before the summer is over.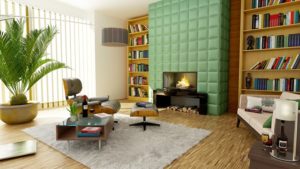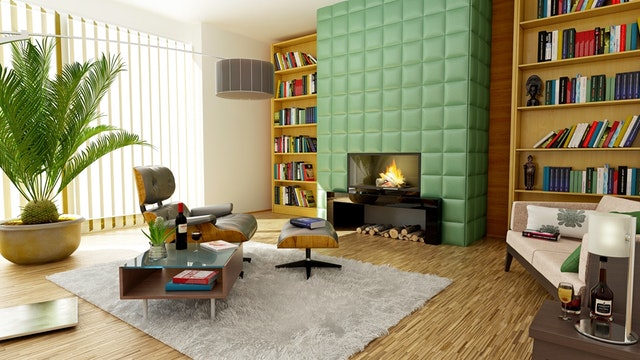 Face the Facts
One of the reasons why you could be choosing a new style of floor for your basement is because of renovations. If you didn't like wall to wall carpet and you're tired of tile, then be sure to give engineered hardwood flooring a try. The design process for engineered hardwood flooring allows them to withstand moisture damage.
You might not think it is possible, but the basement can be one of the moist humid parts of your home. Another idea is to try installing the new hardwood over concrete. That's because this type of wood flooring doesn't need plywood to serve as a sub-floor.
The floating install is one of the most common methods you will see used to install this type of flooring, especially when you get it done by professionals. In this technique, you will notice a padded underlayment. This underlayment floats above the pad without any support.
Dream the Design
Here comes the fun part. Designing the look and feel of your new flooring is much more enjoyable than determining what type of floors you will need. Pick a floor with a lighter color. This will allow you to make a room brighter, especially when you might not be able to turn on a light. Also try using different light configurations and paint schemes in the rest of the room to accentuate the look of the floors.
Festool Tools are Now Available from Jason Brown Wood Floors!
For over 90 years, Festool has been crafting quality tools for all types of jobs, and those fantastic products are now available from Jason Brown Wood Floors! Each week, we will feature a different product on our blog so that you can learn more about them too!
When you're making cuts, you need them to stay straight. No matter what material you're cutting through, Festool's guide systems and saw accessories will help you make straight, clean cuts every single time.
Hardwood Flooring Installation and Maintenance from Jason Brown Wood Floors
At Jason Brown Wood Floors, our commitment to quality installation is clear in all that we do, which is why our customers consistently rate us as one of the top contractors in the region. We have been awarded Baltimore Magazine's Best of Baltimore Award 4 times and have been proudly serving the Baltimore Area for over 16 years. If you're ready to speak with someone about your hardwood flooring project, we want to hear from you! Contact us at 410-668-9131 or send us a message.