One easy way to make your home instantly more attractive is to use hardwood floors. Although a timeless and beautiful statement, you will also need to make sure you take care of your floors. But if you're looking for something unique compared to what your neighbors are doing, then you should consider using acacia for your hardwood floors. Here's a look at why.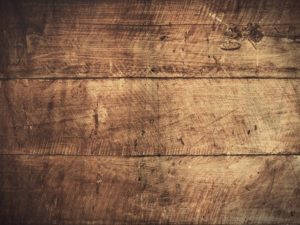 Learn More About It
This wood originates from far away: Asia, Australia, and Africa. You'll see the wide grain patterns and different spots of unusual color that can take your breath away. One of the best parts of using acacia is that is it mold-resistant. This means that it is theoretically possible to lay this wood down in rooms that tend to be more humid or contain higher levels of moisture. Along with furniture, acacia can also be used to make furniture and musical instruments. Did you know it can also be used as a food ingredient?
The Potential
Now that you've decided to use this wood for your hardwood floors, you've got more choices to make. Do you want solid floors or engineered ones? Engineered floors will use acacia on the top layer but combine it with other types of wood, while solid is an entire plank of all the same material. How wide and how textured do you want the planks to be? The answer to that question will depend on where you want to install the new floors. 
Benefits and Advantages
Finally, let's look at the benefits and advantages associated with acacia wood. You can have many different color options at your disposal. Another benefit is that the wood becomes more durable, and it's also easier to hide signs of damage that do crop up from time to time. Because of how dense it is, this wood won't crack or break when held under pressure or subjected to impact damage. You also won't have to worry about cleaning or maintenance that goes beyond the normal amounts of upkeep. 
Festool Tools are Now Available from Jason Brown Wood Floors!
For over 90 years, Festool has been crafting quality tools for all types of jobs, and those fantastic products are now available from Jason Brown Wood Floors! Each week, we will feature a different product on our blog so that you can learn more about them too!
When you're making cuts, you need them to stay straight. No matter what material you're cutting through, Festool's guide systems and saw accessories will help you make straight, clean cuts every single time.
Hardwood Flooring Installation and Maintenance from Jason Brown Wood Floors
At Jason Brown Wood Floors, our commitment to quality installation is clear in all that we do, which is why our customers consistently rate us as one of the top contractors in the region. We have been awarded Baltimore Magazine's Best of Baltimore Award 4 times and have been proudly serving the Baltimore Area for over 16 years. If you're ready to speak with someone about your hardwood flooring project, we want to hear from you! Contact us at 410-668-9131 or send us a message.